She calls herself a "matchimalist."
In a bi-weekly series, we're interviewing female executives, founders, CEOs—basically, boss ladies—on their "power suit" a.k.a. the outfit they wear every day for easy dressing to conquer whatever the job throws at them.
Stephanie Nass was a precocious child who knew exactly what she wanted to be when she grew up (lucky). A chef. "I have been cooking since I came out of the womb. I was 16 years old when I moved to France to dedicate myself to food and entertaining," Nass says. "When I went to Columbia [University in New York City], I stacked all my classes into two days a week and worked in restaurants the other days. I started my own business when I was 23 years old, about four-and-a-half years ago." You may know it: "Chefanie," taken from her childhood nickname.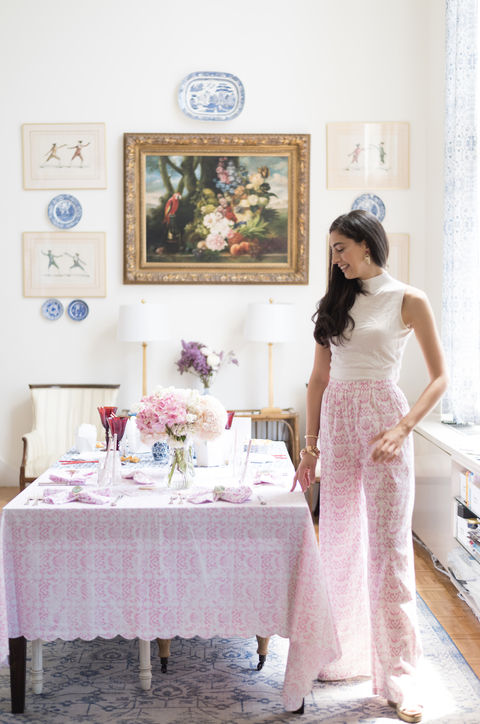 What separates Chefanie from other culinary brands is Nass' eye for fusing food and decor together. A brand will come to Nass to discuss a themed party they want to throw and she will create treats and/or a tablescape to bring that theme to life. She's worked with the likes of Dior, Brooks Brothers, Marimekko, and Aerin Lauder to develop one-of-a-kind foods and decor. The entrepreneur is also known for matching her own outfits to her treats and tablescapes. "My food is very art-inspired, very colorful," she says. "My ethos was always more than just making desserts. I was driven by a passion for both cooking and entertaining."
The two loves led her to hosting dinner parties, which eventually turned into her second business, the Victory Club—a place where like-minded people can come together for a night that celebrates food and art. "Members subscribe for $100 a month and they receive invitations to two events a month, whether that be seated dinners or light bites at an art collector's home or studio," she explains.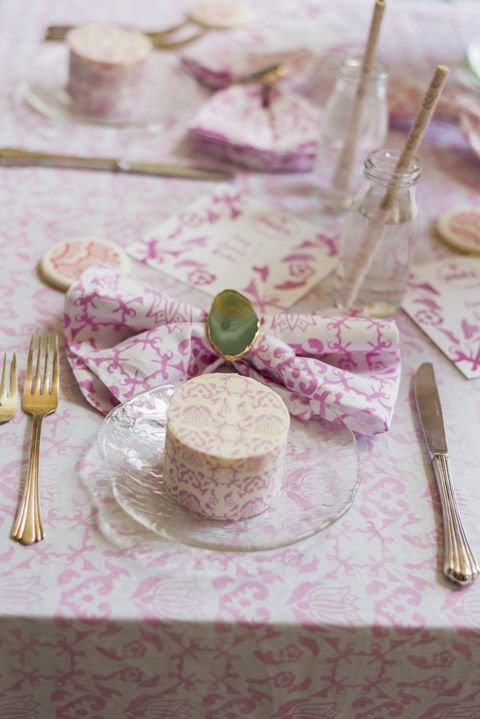 Outside of hosting and running events, Nass also designs accessories showcasing her love for food (someone get me these pasta earrings) and sells everything you need to throw your own fabulous bash, from tablecloths to napkins. Chefanie, as Nass had predicted, is more than just a food business, it's become a lifestyle brand helmed by one very well-dressed cook entertainer. Check out her style, in her own words, ahead.
Her Morning Routine
"I work out every day, whether that's going to a barre class or jogging in the park. I love to exercise. My office is on 61st street [in New York City], so I'll be there prepping for an event. The studio is where I dress the tables, ideate, and recipe test. Most of the catering for parties, however, happen on-site. I oversee a team of 30 people when it's busy, or when it's slower, like in January, a handful of people. It varies. I see clients every day, however, and I cook every day."
Her Getting Dressed Strategy
"I get dressed based off the type of day I am having. Today, for example, I have back to back meetings, so I am wearing a ruffle top and high-waisted pants. When I am in the kitchen cooking, I wear an apron and flat shoes. I love to match components of my look to whatever event I am hosting, too, so if I am baking cookies, I'll wear cookie earrings. When I'm entertaining and come out of the kitchen, having just cooked for hours, I always throw on our clip-on earrings to spice up my look."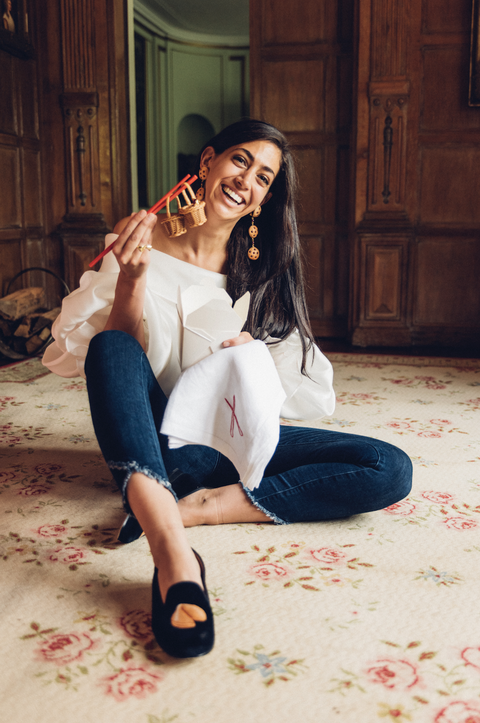 Her Work Uniform
"I normally wear an apron, one of ours, which also match the treats. I like to wear comfortable shoes like flats—I have this waterproof loafer that I've been wearing for more than 10 years; they protect my feet if, say, I drop boiling water on myself—jeans, and a pretty blouse. I'll change into heels for meetings, though. Jeans are the most comfortable for me and I love all styles from a high-waisted cigarette skinny to flares. I like to wear beautiful tops [with details like] puff sleeves that poke out of my apron to show off my style while I cook. I always accessorize with a few bracelets and earrings. It's a beautiful way to light up your face and outfits. Depending on the tablescape for my clients, I will match my outfits to the decor."
The Three Words That Describe Her Power Outfit
"Bold, whimsical, matchimalist."
Her Motto
"Your best accessory is a smile. Your second best accessory is a matching cookie. Style is autobiographical."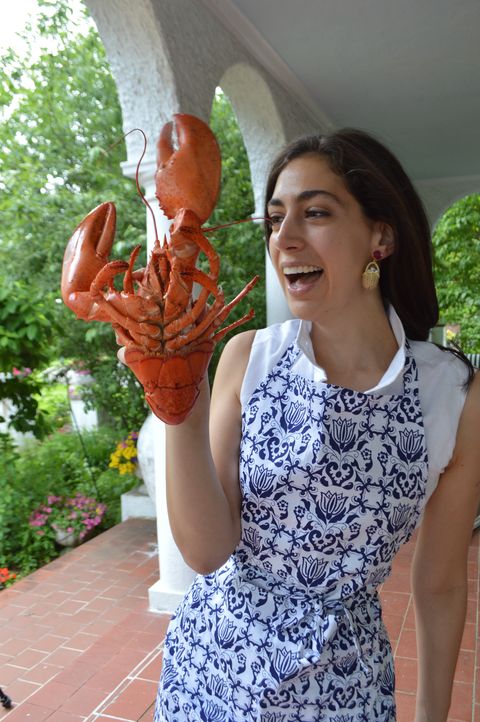 This article was originally sourced from here.