Sick of paying expensive car insurance rates each month? You're not alone! Many American's spend a huge percentage of their income every year just to insure their vehicles. So how do you lower that rate? Here are some helpful tips!
Shop Around!
Your car insurance premium can vary by hundreds of dollars per year between different insurers, even for the same level of coverage. This is why it's incredibly important to check rates.
Your insurance rate can vary based on a number of factors:
The state you live in
The car your drive
Your driving history
Even your credit score
The insurer with the lowest rate in one state could have the most expensive premiums in another, and the most expensive option for a driver with poor credit (or a recent collision) could be the cheapest for a good credit driver with no recent issues. You could save up to $200 a month by comparing.
Drive Safely
This might seem obvious, but we need to say it: the number of traffic tickets and accidents you're involved in drive up your car insurance premiums. In some states and in some situations, you might be offered an opportunity to attend traffic school or a course in order to get your ticket dismissed, or to decrease the number of violation points that go on your record. If you can keep the violation off your record, this could save you hundreds of dollar (which makes the time in those courses well worth it).
Drive a cheap-to-insure car
This might come as a surprise, but your car insurance rates can vary wildly simply based on the car you decide to insure. Based on some research, the following list of cars appear to be some of the cheapest to insure in some states:
Subaru Outback.
Jeep Wrangler.
Honda CR-V.
Jeep Compass.
Ford Escape.
Subaru Forester.
Chevrolet Equinox.
GMC Sierra 1500.
Toyota Tacoma.
Jeep Cherokee.
Check out NerdWallets great article to learn more about this.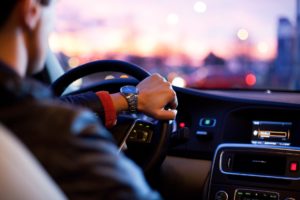 Fix your credit
As we mentioned in one of the above tips, your credit score can be a big factor that determines how much your car insurance costs. Insurers often factor in your score when calculating how much to charge you. While some states have stopped insurers from considering credit score when setting rates (California, Hawaii and Massachusetts), others are still able to use it.
There are many options and tips that'll help you raise your credit score, but here are two:
Keep your credit card balances as far below your limits as possible
Only apply for credit cards that you really need / can afford. Applying for several credit cards within a short period of time can lower your score.