Prince George and Princess Charlotte are attending their first day of school together at Thomas's Battersea in London.
George has been going to Thomas's Battersea since 2017. This is Charlotte's first year at the day school with her brother.
Kate Middleton and Prince William are adorably dropping their children off together. See the photos here.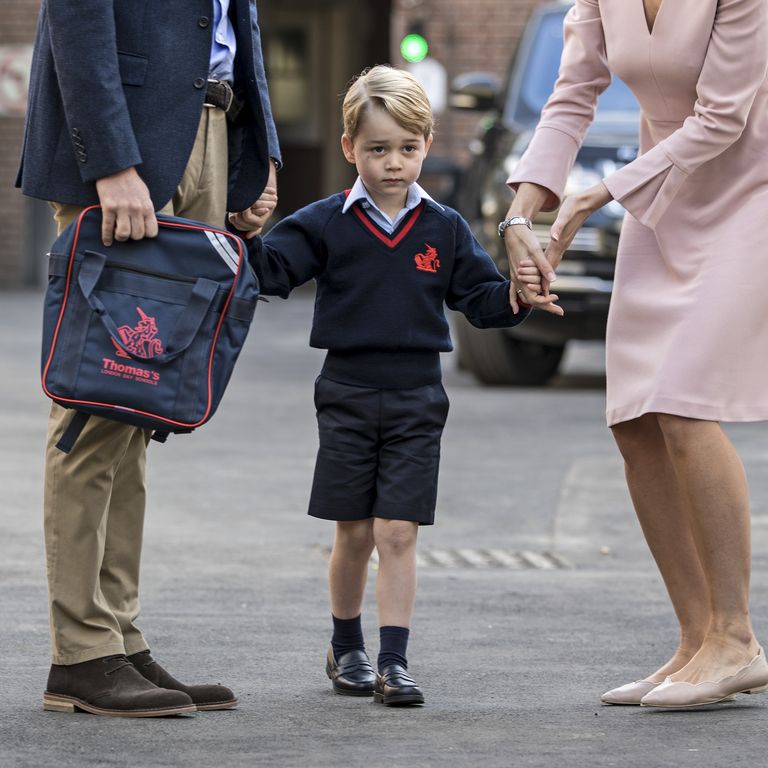 You know it's officially back-to-school season when the world is #blessed with pictures of Prince George and Princess Charlotte heading to their first day of school. This year, the royal siblings are both attending Thomas's Battersea in London, where George, 6, has been attending since September 2017. Charlotte, 4, will join her brother for the first time after attending Willcocks Nursery School.
This is a big moment for the entire Cambridge family—Kate had to miss George's first day at Thomas Battersea in 2017 due to morning sickness while she was pregnant with Prince Louis. Instead, we saw pics of Will, George, and his school teacher walking together into the school. George didn't look too thrilled back then.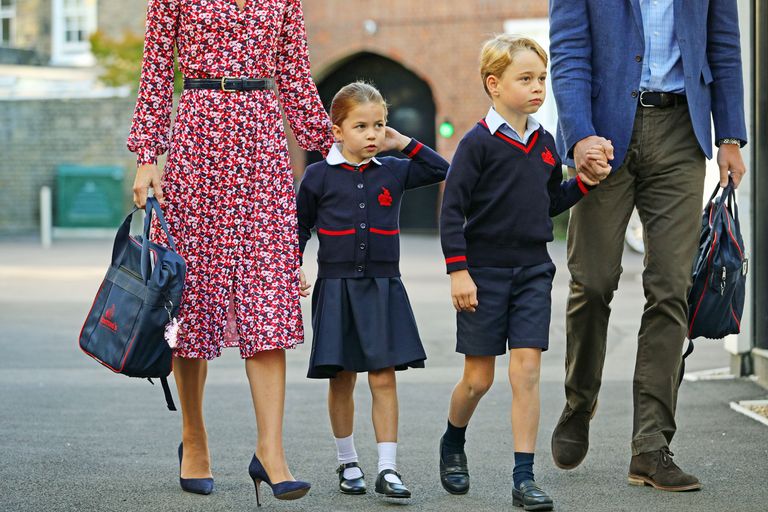 Charlotte, usually affably waving to the cameras, looked a bit shy, as any 4-year-old would on her first day of school, holding tightly to her mom's hand, and even hiding behind Kate's arm at one point.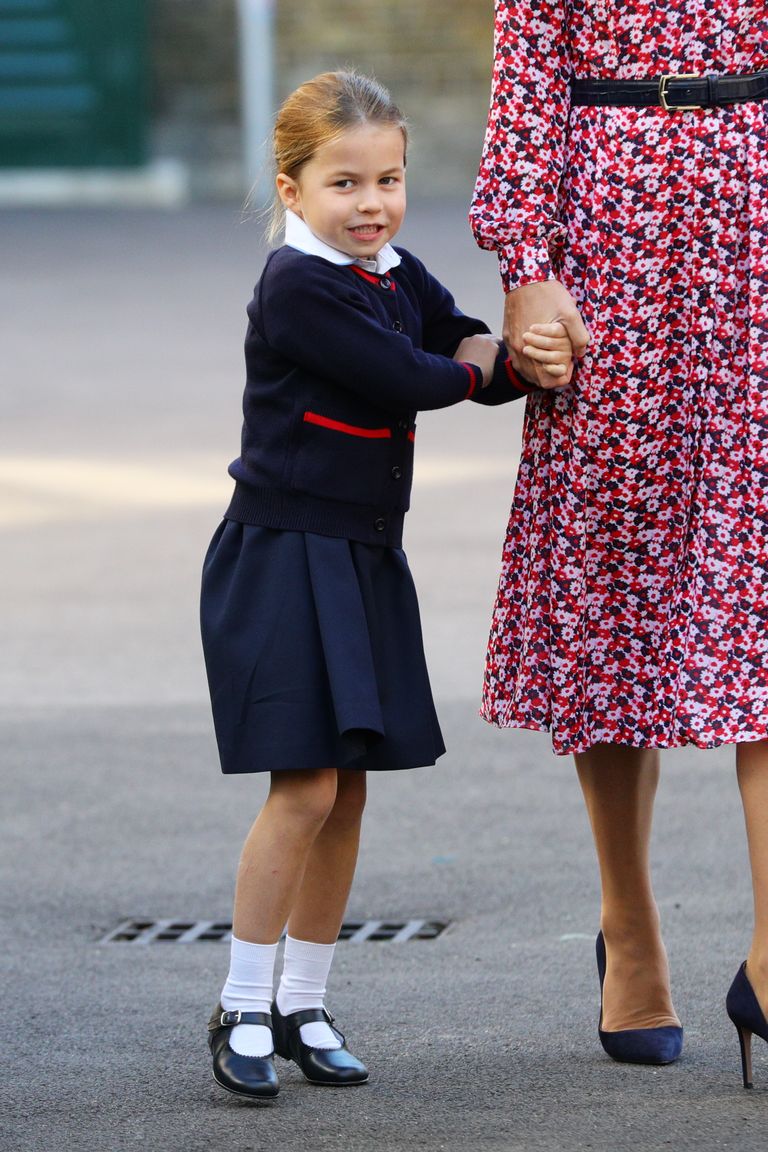 The little princess brightened right up upon meeting the school's lovely staff, happily shaking the hand of Helen Haslem, head of the lower school.
Pretty soon both of the eldest Cambridge children were gamely hamming it up for the cameras, as they so often do.
Kensington Palace even posted an adorable video of the important morning. Both parents were beaming as they escorted their children hand-in-hand.
This article was originally sourced from here.